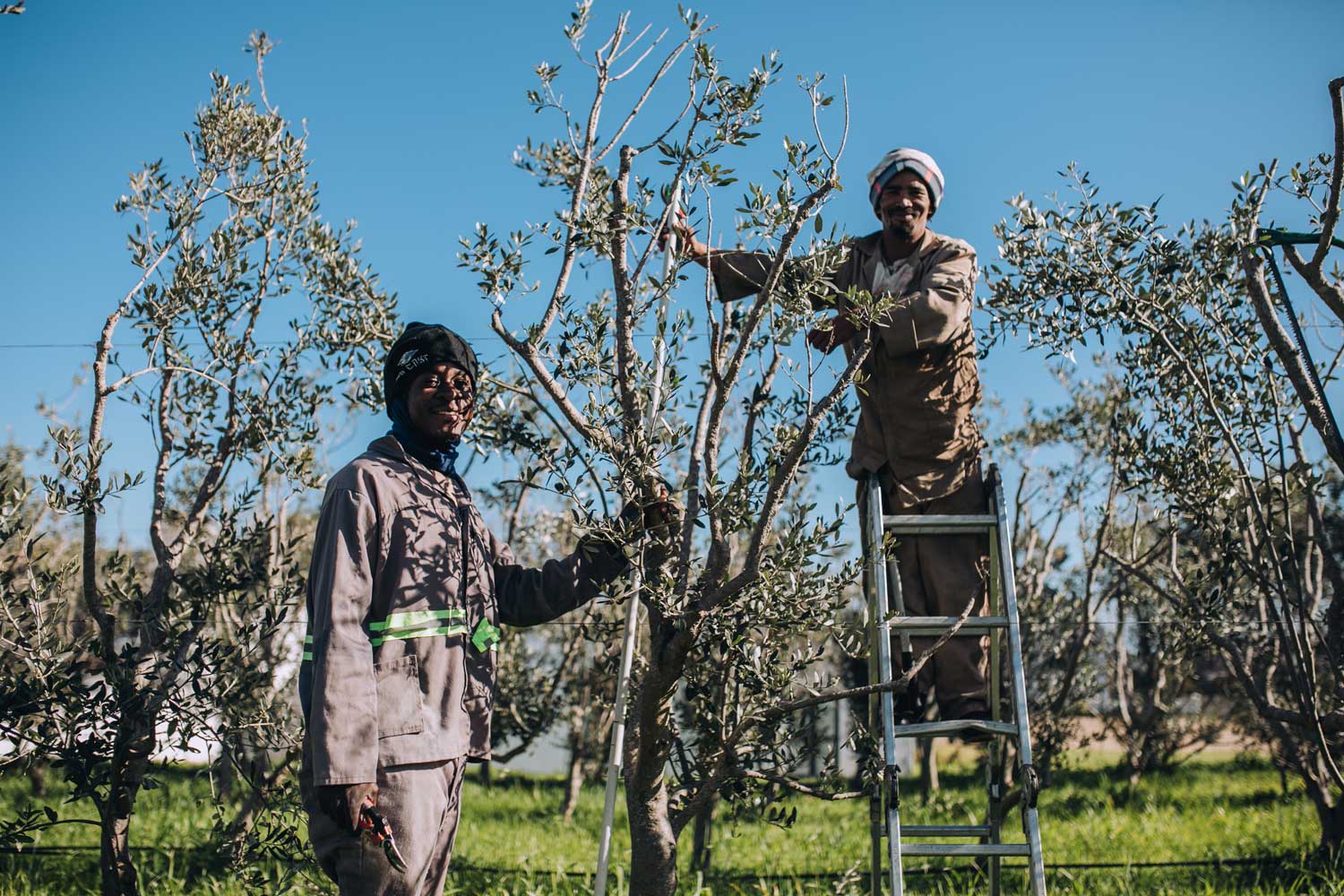 Intensely Fruity Olive Oil
Choice Italian olive varietals are grown in harmony with the natural environment at Croydon Olive Estate. The warm summer sunshine and cool coastal breezes help ensure healthy fruit full of natural flavour and goodness. Selected fruit is carefully handpicked at optimal ripeness and cold-pressed within 24 hours. The superb olive oil that is extracted is intensely fruity, and rich in flavour and nutritious polyphenols. It is expertly blended and bottled with care.
The first olive trees were planted in 2008 with the establishment of Croydon Olive Estate. A variety of cultivars now make up the estate's groves. There are mostly Frantoio, with a few Coratina and Leccino trees representing the classic Tuscan varieties. The combination of these flavours is what gives Croydon's extra virgin olive oil its unique flavour. The other cultivars are made up by Missions and Calamata.
Daily farm operations are facilitated by a team of 10 permanent staff with a complement that may exceed 50 staff during the harvesting period.  An experienced farm manager, also a master of olive oil production, oversees the entire operation.
All chemical herbicides and pesticides have been phased out of the tree treatment programmes. Instead, the contribution of cover crop and its benefits to organic olive production have been carefully researched and added to the feeding programme in 2020. Apart from improving the quality of the oil, it ultimately creates a safer and sustainable living environment.
The 11 000 trees currently growing on just over 7 hectares of Croydon Olive Estate give residents the rare opportunity to enjoy the beauty and charm of living on an operational olive farm. The long living and evergreen beauty of the olive trees creates a graceful vista that borders the residential plots. Unlike private open spaces of other estates, the olive groves contribute a measurable return on investment. The Homeowner's Association (HOA) owns the olive company with its onsite orchards, which is administered by a board of trustees. The farm creates an ongoing stream of revenue for the estate. This supports the wonderfully enhanced standard of living while reducing the financial burden on the HOA.
Residents are invited to embrace all aspects of living on a functional olive farm. Families are encouraged to take part in harvest festivals and the picking of olives, or to simply enjoy an intimate dinner among the olive groves. There is an in-house olive cellar and press situated at the lifestyle centre where residents can appreciate the art of olive oil production. Homeowners are also treated to a monthly bottle of the quality oil produced on the estate farm.
Life on an Operational Olive Farm