The legacy of the Winelands area is preserved in the architectural style of Croydon Olive Estate. In keeping with the history of the surrounding towns of Stellenbosch and Somerset West, a distinctive "dorp" or "village" architecture has been adopted. The layout of Croydon Olive Estate alludes to this rural village setting by having a main avenue with adjoining lanes. The roads have been finished in exposed aggregate earth-toned pavers, with detailed insets in focal areas to enhance the rural feel. Characteristic elements of the Cape vernacular and Cape Gerorgian style such as verandahs and raised patios have been incorporated and houses are uniformly painted with clean white exteriors. Homes have been built to enjoy privacy while set in a living street where people can play and interact and enjoy life in a social space.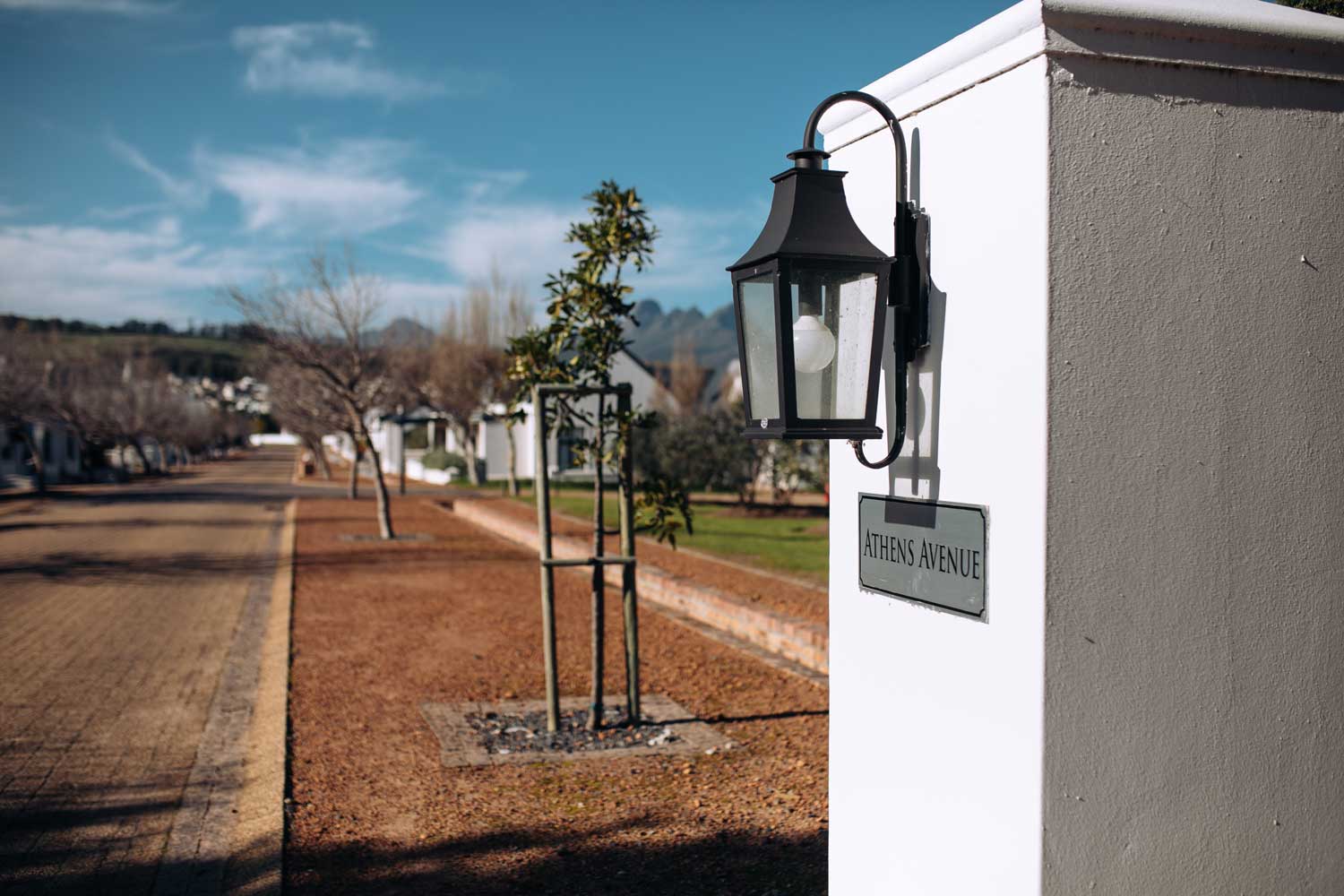 The Main Avenue perfectly captures the well-proportioned simplicity of the Cape Dutch townhouse enriched later by the Cape Georgian style introduced by the English. The elegance of these façades, which have been built closer to the street edge, creates a consistent central town quality. 
The houses in the lanes have greater road setbacks with a more rural ambience. The design style in the lanes is more reminiscent of Cape Mission stations, Cape Dutch homesteads and typical nineteenth century Cape village houses. Diversity and interest is captured in the varying style of the avenue and lanes. This variety of choice provides the opportunity for quality living within the village. The unique architectural tradition captured in Croydon Olive Estate cherishes all the memories of an old Cape Town while combining the convenience of modern-day living. It is the perfect harmony of old and new.